We are currently hiring for Program Assistants within all departments.   Our 24-hour housing program supports 2-3 individuals in their homes with needed areas of their daily living. We have 11 houses, 2 located in Winthrop and 9 in Independence.
Our community-based program provides hourly services to individuals. This could include working with children, adults or the elderly to assist them in living in their own homes.
B & D Services, Inc. requires all applicants to have a drivers license, vehicle, vehicle insurance, high school diploma or equivalent, and a phone to be reached at.
B & D Services, Inc. provides extensive orientation and training to all employees. Through our Building Bridges training program, all employees have the opportunity to grow within their position and within the agency.
Fill out an Application
Click the link below to
fill in an application
and email it to keshia@bdclp.com. You may also print it out and fill it in by hand or in person at 212 1st St. East in Independence.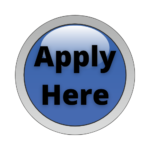 Call Keshia at 319-334-6997 with any questions that you may have!
"B&D has taught me a lot since working here.  Each year I feel I learn several new things, and I feel as though I continue to grow within my position as a person and employee." -Alissa Todd
"B&D supervisors, coworkers, office staff, and even clients have made it a smooth process to adapt to changes and learning my role here.  It has been a welcoming environment."
"I value all the things I have learned and all the opportunities I've had with B&D.  These are things I wouldn't have had working anywhere else." -Lee Claypool
"My supervisor supports me in regards to my career.  My supervisor directs in my growth as an employee." -Lee Claypool
Contact Us Today!
Our caring staff will work hard to develop a plan to meet your needs and assist you in coordinating your care with other healthcare providers.